gallery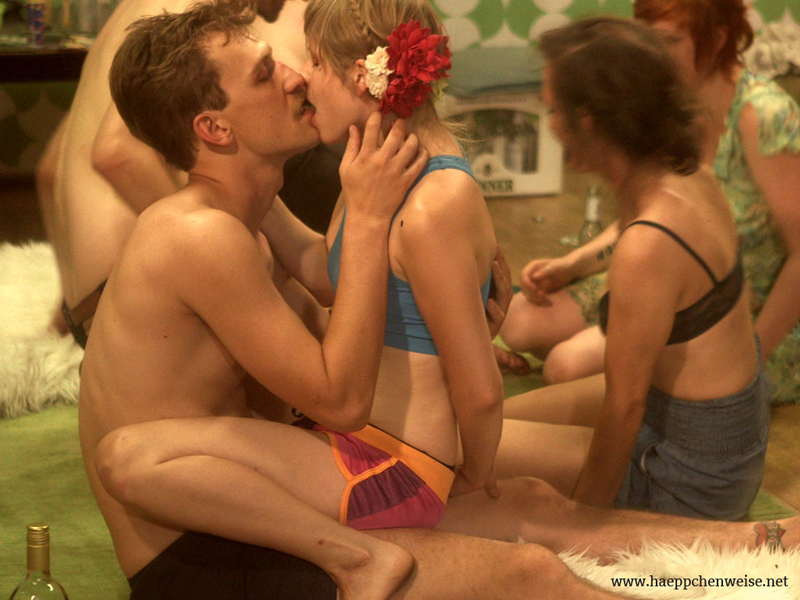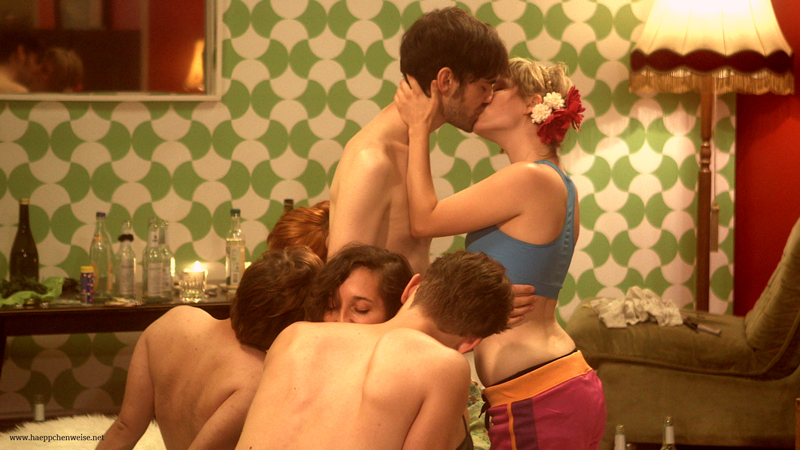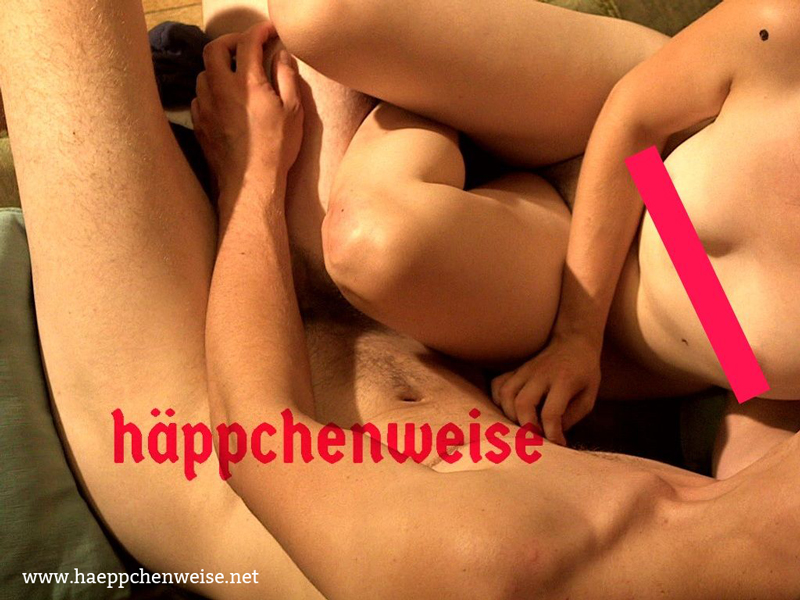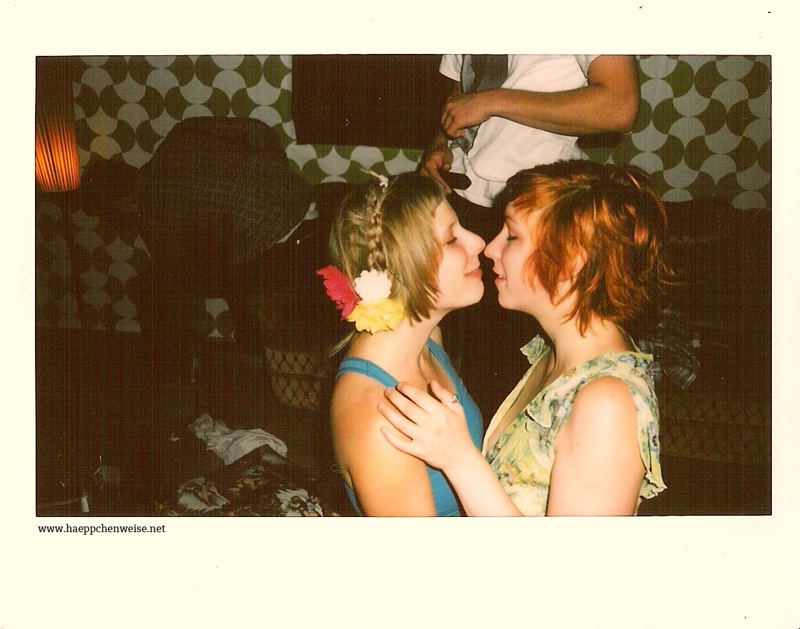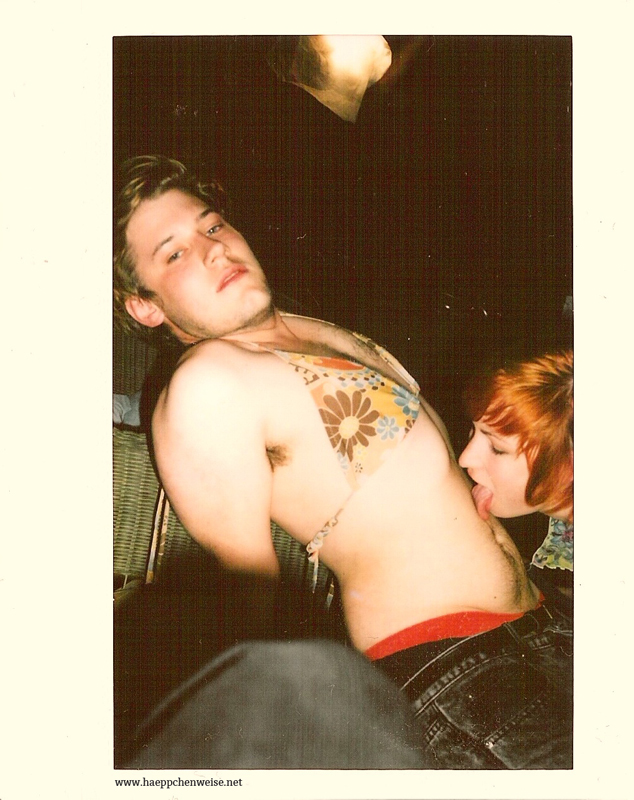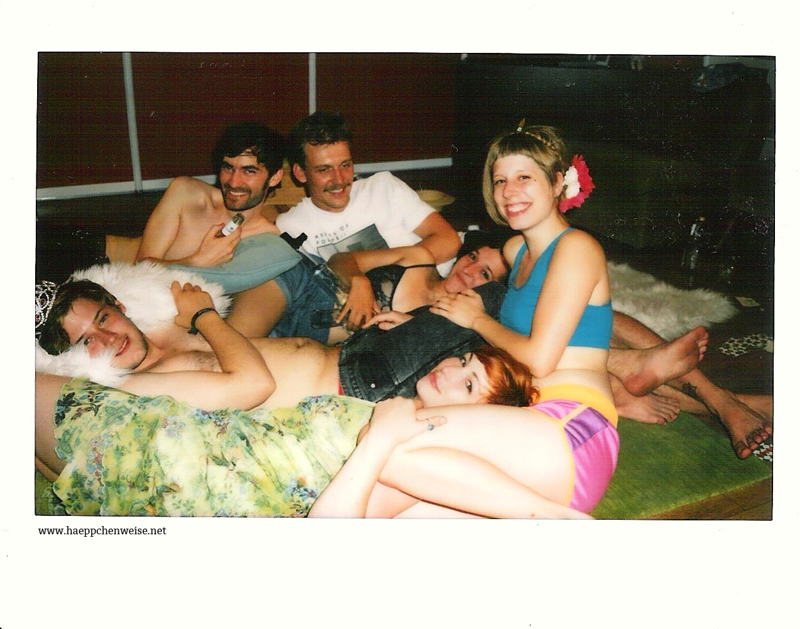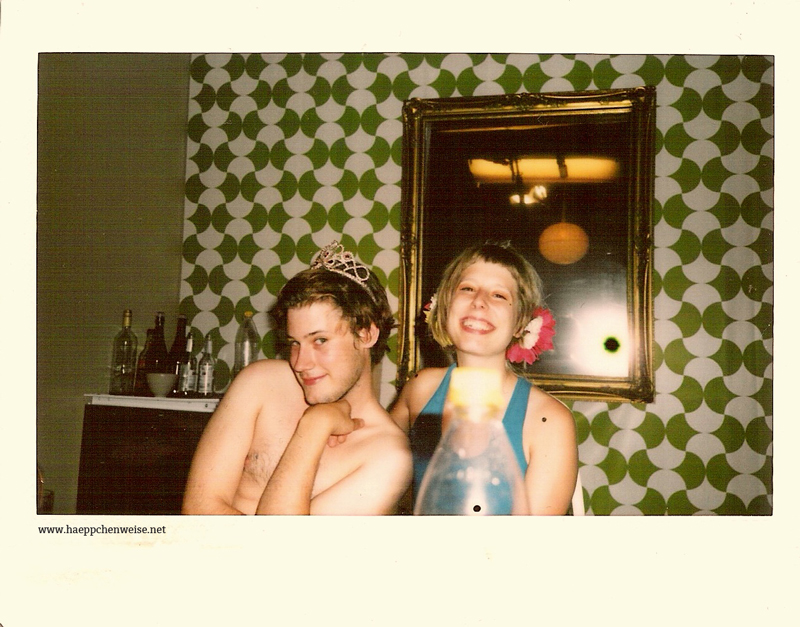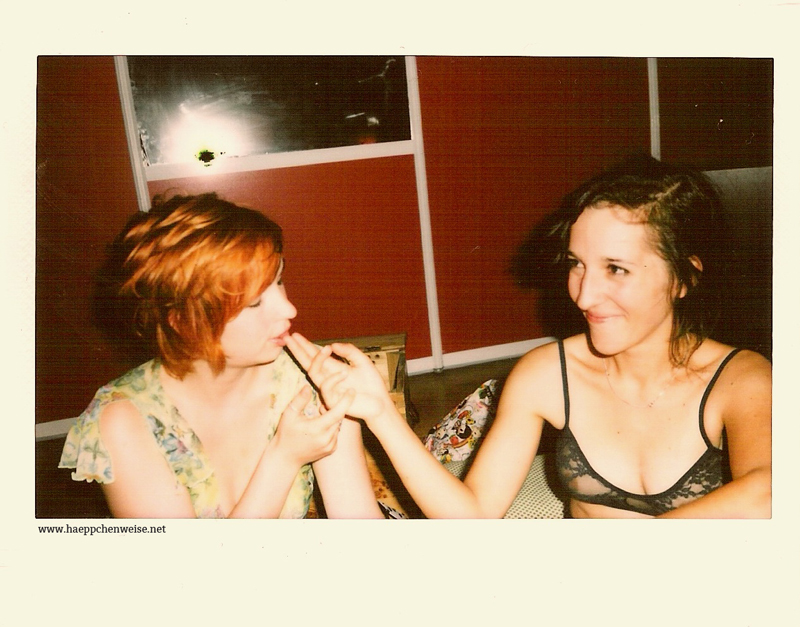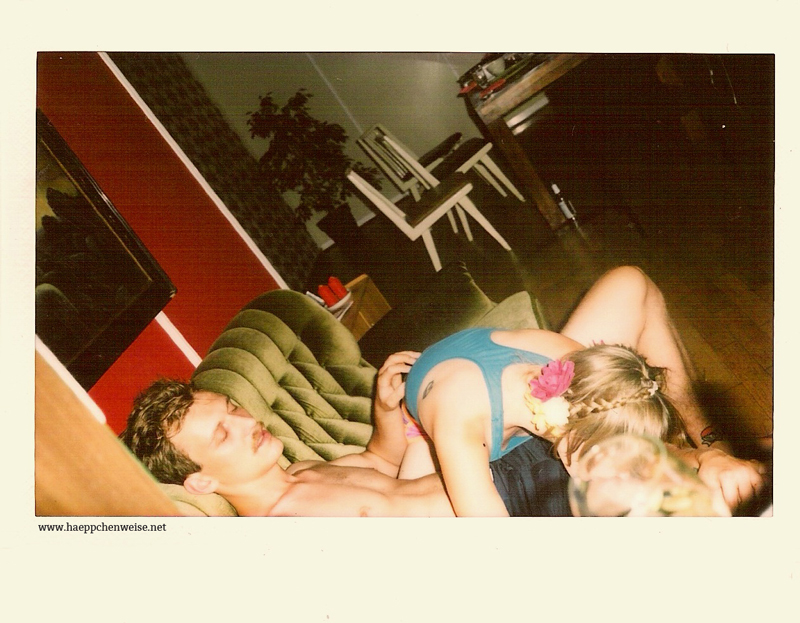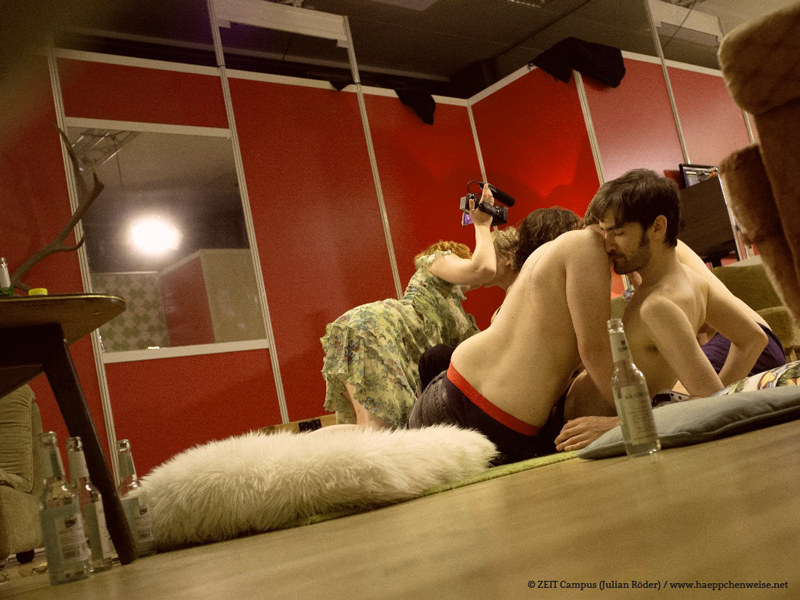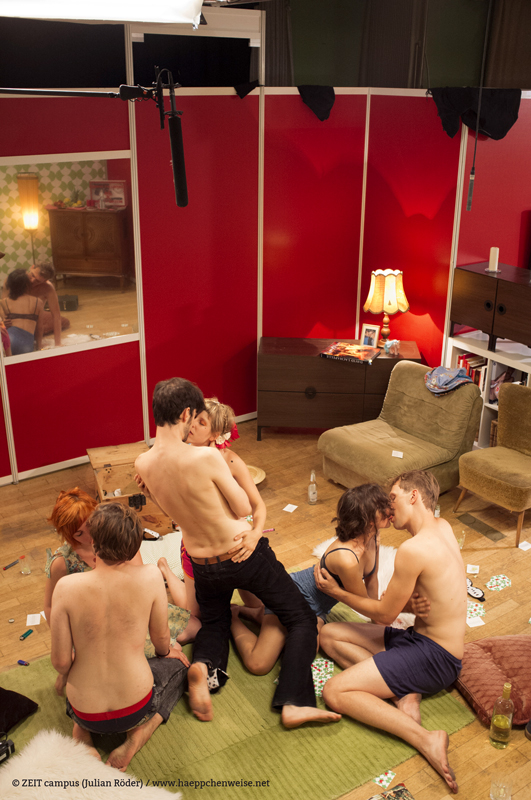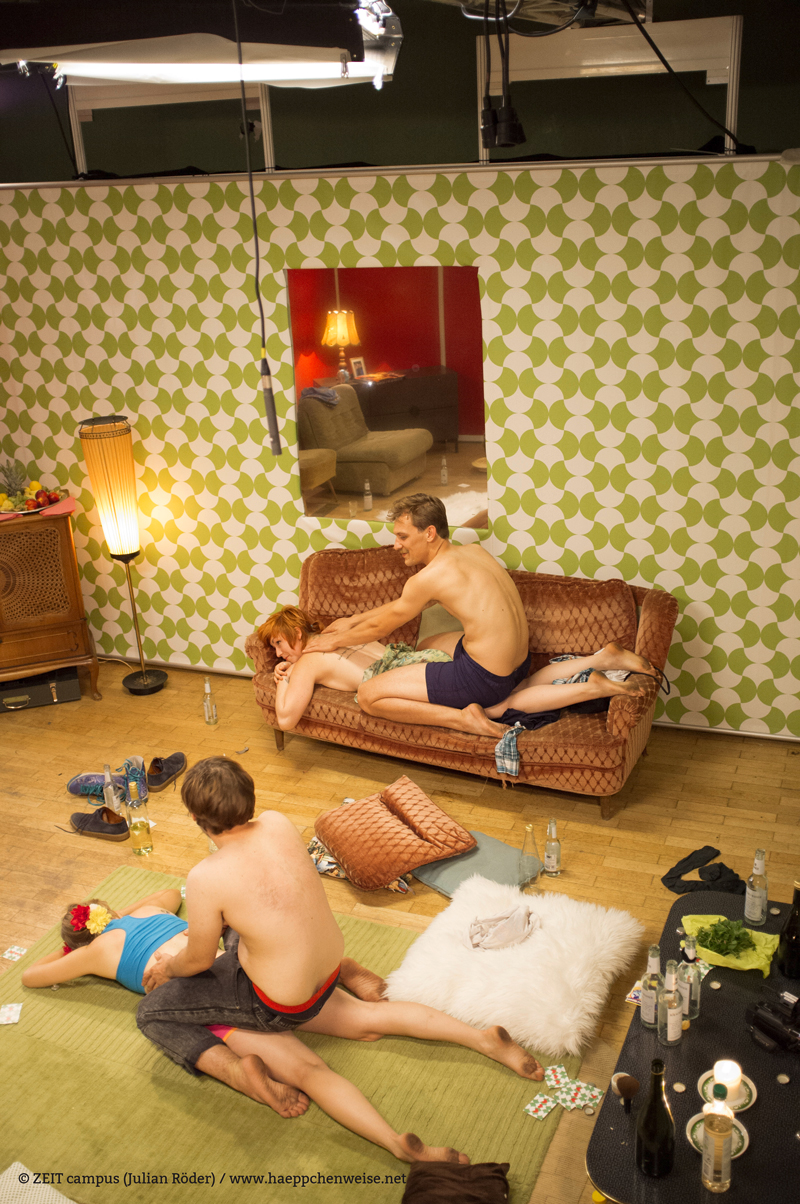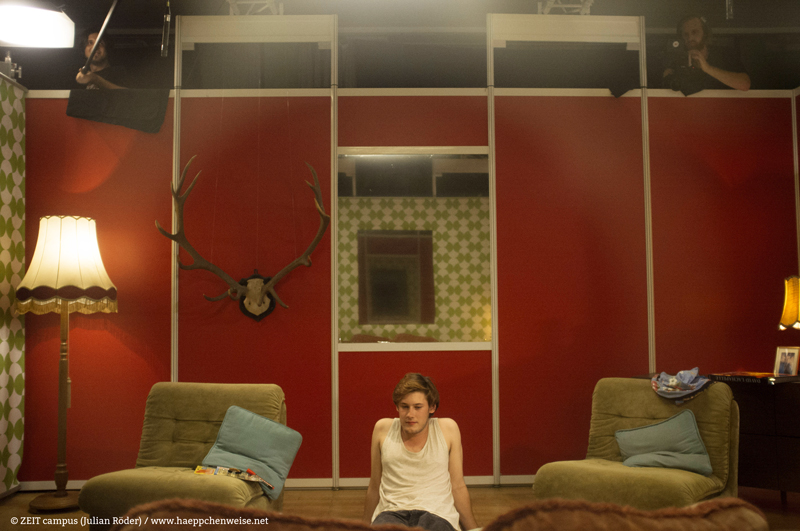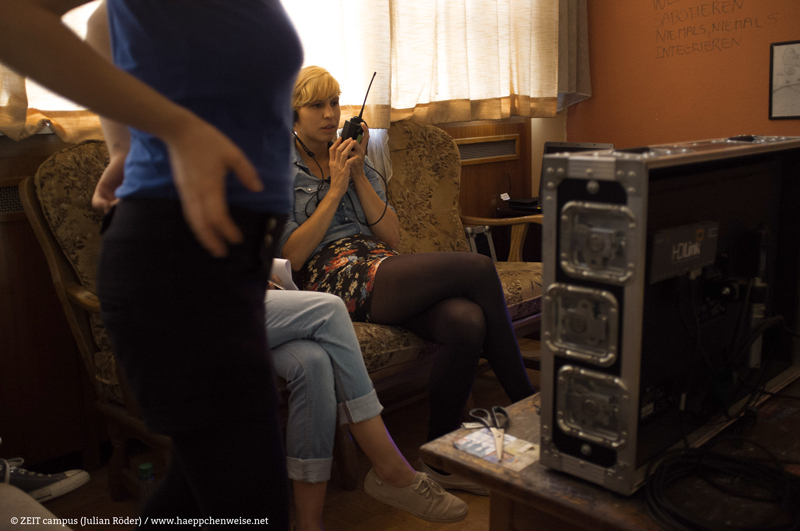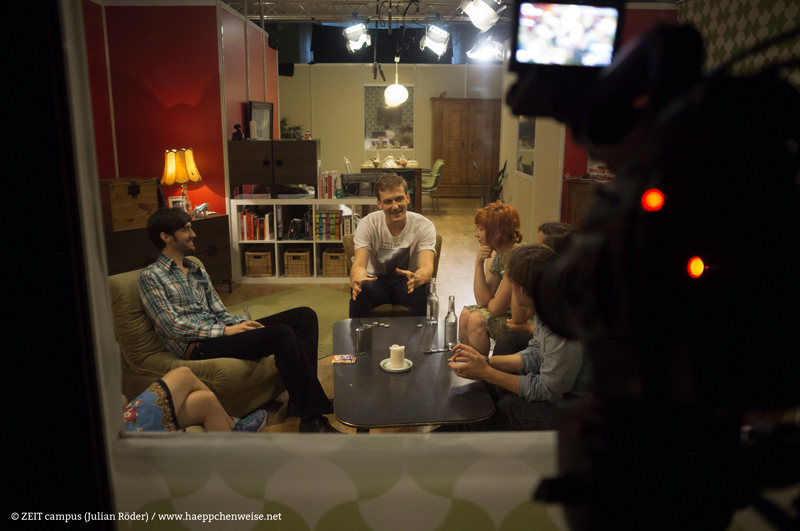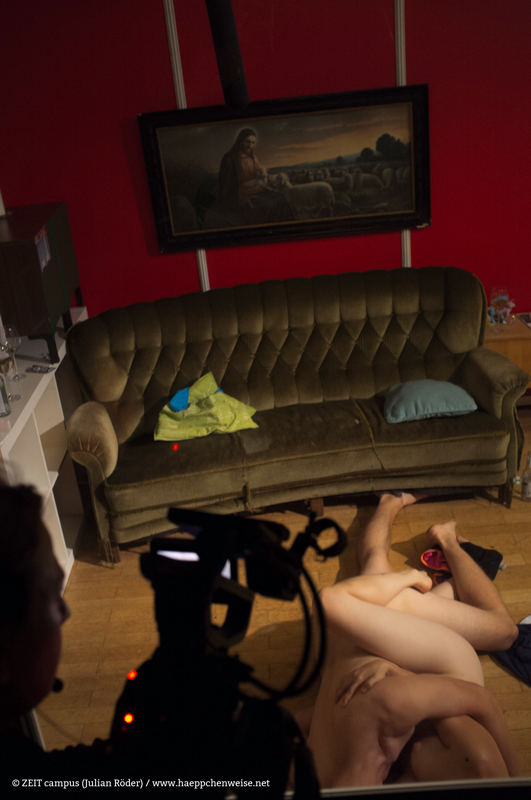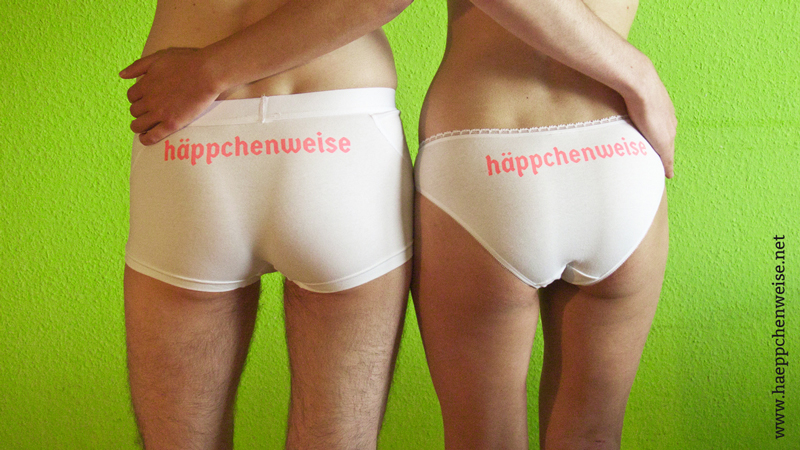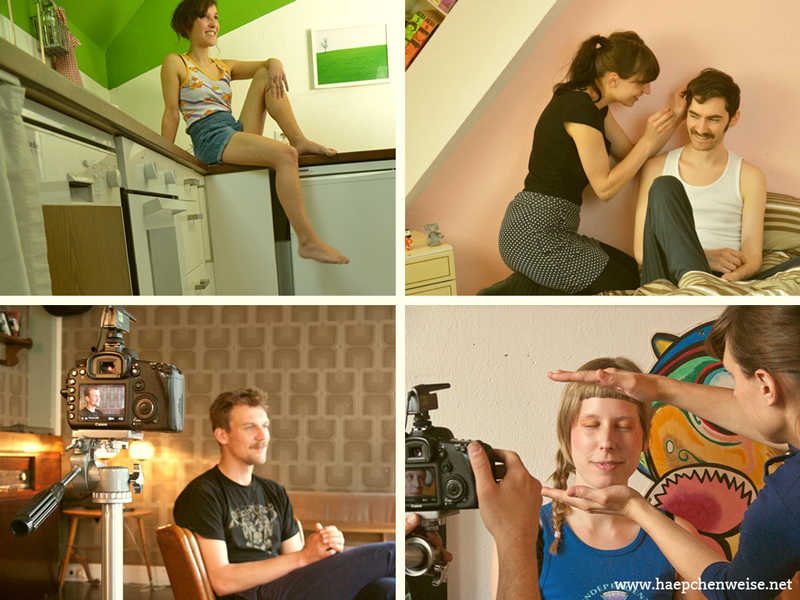 ------------------------------------------------------------------------------------------------------------------------ ------------------------------------------------------------------------------------------------------------------------
06/17/12 Oh no! Love has butt in! Usually a nice disturber, but unfortunately it has stolen our protagonist Anja (the pretty red haired one in the bathtube), who is in love and in a new relationship now. This is why she does no longer want to be a part of our film. But she said, that she is still proud to be in the trailer.
crowdfunding
bit by bit
. An absolutely independent production, that was successfully financed by crowdfunding. All participants, reaching from the protagonists to the web designer, work without any money consideration but instead because they are eager to realize the idea. Nevertheless there were production costs (equipment. transportation, promotion, room construction etc.), that we got together with a lot of small and big supports of our fans Many thanks to all our supporters and fans! Without you we would not have been able to realise the project. You are the base! :) PS:
Here
Here you can find the results of our voting of the truth or dare questions.
philosophy
bit by bit
seduces you into a stimulating experiment somewhere between aesthetic statement and real venture, between pornographic art and the attempt to reposition sexuality within dialogue and actions. One night with fascinating differently minded people, instead of fully optimized, stereotyped plastic bodies that only act within bio-sex dogmas. Leave with us the predictable area of porntypical, thousand fold recycled imagery and storytelling and get on a journey to the unknown; to a place with freedom of action for the protagonists; a framework which doesn't need the improper suppression of humor for the sake of faked seriousness; a space for the explicit depiction of sex far from scripted pressure and categorical restrictions. This is where the pornographic becomes a product of the moment. Playfully the borders are being challenged to be crossed. For this journey we picked you companions who are open, bringing varying sexual orientation with them and whose horizons are reaching far above the norms of heterosexuality. They share the basic principle that the intellectual and bodily desire is set apart from the sex-stereotypical fixation. And they are individually enchanting.
Verortung:
If you had to press
bit by bit
into one category only the pigeon-hole of PostPorn would fit. But PostPorn in itself is the negation of pigeon-holing and rather indicates a heterogeneous field of subversive depictions of sexuality. Within postporn the main focus is no longer to criticize the mainstream porn as the former feminists like Alice Schwarzer or Andrea Dworkin did, but yielding pornographic depiction in its own critical potential. PostPorn simultaneously utilizes and discards industry standars. The technic and medial development is for sure utilizable, just as the ways of spreading and the perfomative freedom through and by way of the internet. Industry standards also imply the narrowed depiction of physicalness and sexuality which have established over years and years another broad but also hardly definable field of mainstream porn. Postpornographic forms of expression are positioning themselves deliberately as a counterdraft and are emancipating themselves from a standardized logic of depiction. By film theorist Tim Stüttgen PostPorn starts where the simple dualism of bio-men as active powerful subjects and bio-women as passive powerless objects is taken apart and differentiated by a number of comprehensive performative sex depictions. Hereby every gesture, subject and sex positioning, every sexual practice, every erogenous zone portrayed, every camera perspective, every emotional significance and media coded sexuality can be profaned, incorporated, deconstructed, reloaded, misplaced and repositioned.
bit by bit
positions itself within this countermotion and evades deliberately the segregation between elitist art clientele and porn consumers.
What is PostPorn exactky? Here are a few examples ...
crew
Maike Brochhaus (director, head of concept)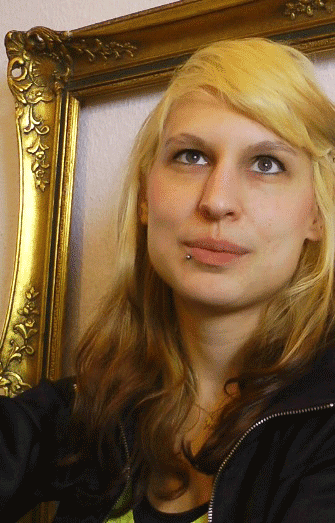 Who are you? I am a lecturer of Art Studies, talking to students about the pornografic in the context of art and am writing my doctoral thesis about PornArt by taking the example of Bruce LaBruce. Additionally I work at Vorstadtprinzessin and sell homemade veggie-burgers there. I am full-time working on giving the emptiness of existence the finger with earthly desires. Everything else is means to an end.
Why do you do the postporn project? Because I want to see more creative depictions of explicit, honest, differentiated sexuality far away from pressurized categorial constrictions and plastic tits. So, do it yourself!
Bello Morningside (camera)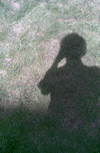 Who are you? DoP (Director of Photography) & Premium-Voyeur.
Why do you do the postporn project? Cause I find it fascinating to see what is happening when rules are changing that have been regarded as unquestinable.
Tina Freisein (camera)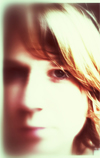 Who are you? Cinematographer with passion.
Why do you do the postporn project? What's better than letting a group of people in a movie do exactly what they spontaneously like to do.
Janosch (camera)

Who are you? Kosmopolit. Veganer. Kameramann.
Why do you do the postporn projekt? Creating movies is my passion, especially if its with great people like Maike. I always want movies to effect people. The project excited me right from the beginning because I share Maikes views and intentions. I think I wouldn't take part in a usual porn movie but there is a great idea behind this one and I hope there will be more of this kind in the future.
Bambi (camera)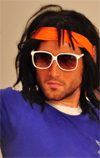 Who are you? I'm a lion, cinematographer, loving movies, photos, spinach and Massaman-Curry, music and no football playing.… rather Tae-Kwon-Do for example.
Why do you do the postporn projekt? 1. My every day life is dominated by shootings for private and public-sector TV broadcater. Therefore my participation in this project is a welcome alternation. It is not foreign-bought and its invented and realized by a person who dares to create something new and original..... symply postpornographic. 2. Porn badly needs better illumination… and perhaps meaning… but most certainly better illumination! 3. The overwelming tasty vegetarien catering. :)
Paul Légère (camera)

Who are you? Receptive for much, but not for everything. I have done a great deal of shots, but with this project I step contentwise into virgin territory.
Why do you do the postporn project? I'm excited to see how Maike's idea become reality. That's why I help her. Willingly.
Sören Störung (cut and music)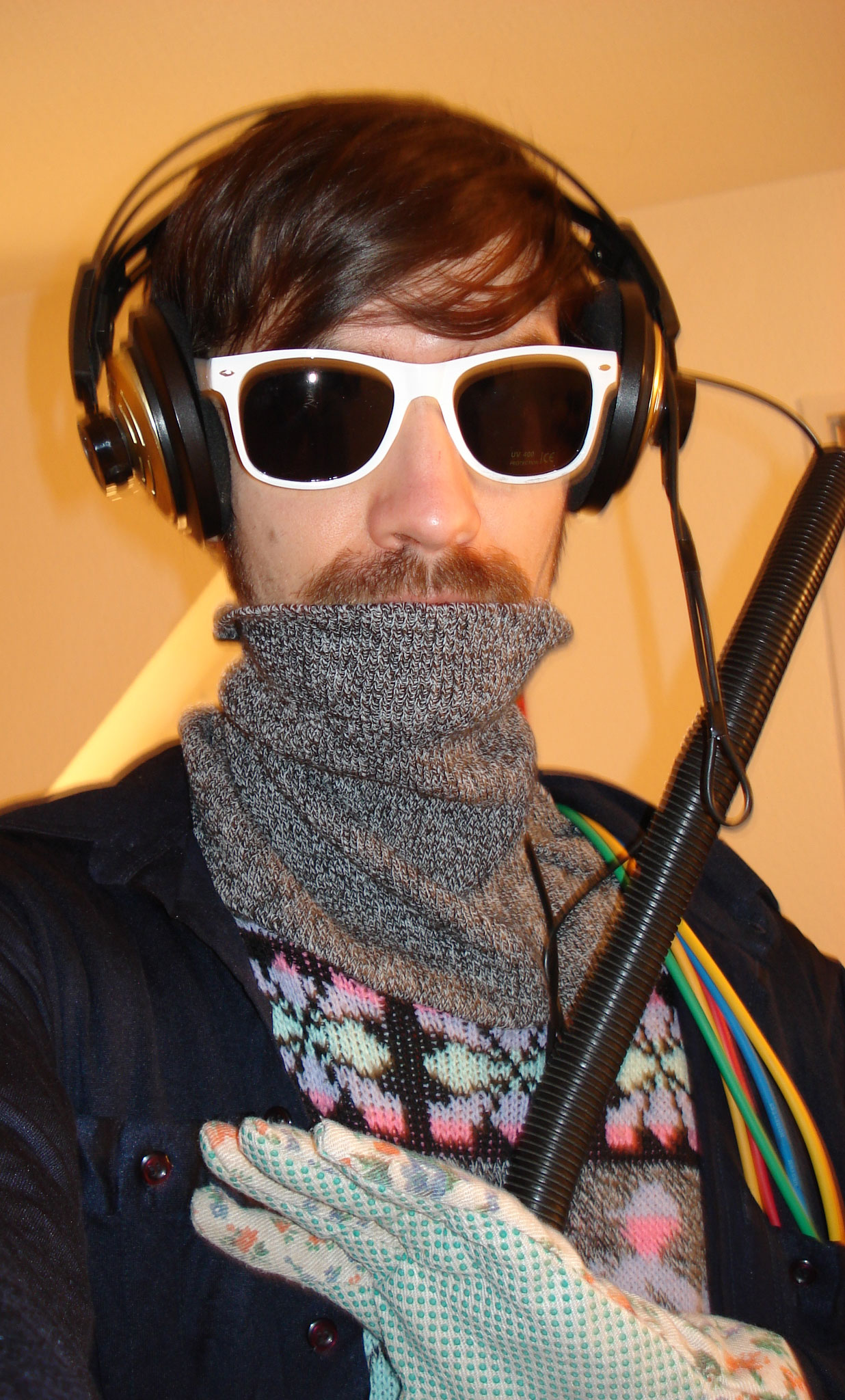 Who are you? Film-cuter and beat-builder.
Why do you do the postporn project? Because I'm up for the realisation and like fresh ideas.
Markus Witthaus (sound)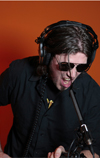 Who are you? In real life I'm a technique disponent, soundguy, hero. In häppchenweise I'm the guy with the longest device. :)
Why do you do the postporn projekt? Because it's an interesting and uncommon experiment, also for us guys behind the camera. Especially for me, it's a unusal professional challenge and a subject you hardly get the chance to participate in. Particularly häppchenweise is a fresh concept and so worth to be supportet: "Everything possible, nothing must – yet lovely". Thus the result still remains a surprise and this tension thrills me.
Lise RZ (print- and web-design)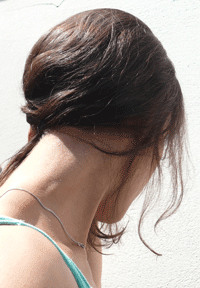 Who are you? I study and work in the field of design and am always eager for new creative input. (also here)
Why do you do the postporn project? I really like the project and am up for realizing a project with much blood, sweat and tears far away from mainstream-plastic-culture.
Sascha von Space (Set planning & construction)

Who are you? I'm an architect and spaceboy devoted to space constellations that no human being has seen before.
Why do you do the postporn project? I want to support Maike and her project, because she has dedicated herself for several years to the field of tension between art and pornography and because I appreciate Maike and her work a lot.
Minzi Mirkwood (Set-Fotografie)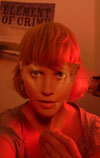 Who are you? Don't ask me! What I do: Writing, snapping shots, drinking wine, internet too.
Why do you do the postporn project? I understood that it is about sex, food and pictures - enough for me. None the less it is always worth support doing something instead of consuming and complaing afterwards.
Mina (Catering)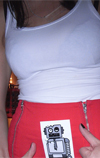 Who are you? Passionate kitchen dictator.
Why do you do the postporn project? Because I finally want to get Maikes party manipulating truth or dare passion to a happy ending.
Dö (Catering)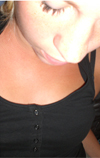 Who are you? A masterstudent somewhere in the middle of degree-insanity, which really likes to be distracted by postporn filmprojects.
Why do you do the postporn project? Great and unique projects should be supportet. The same as great and unique people like Maike.
Hermine Aubergine (Catering)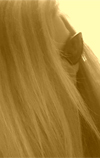 Who are you? I'm curious. And moreover I like caring for other peoples physical welfare.
Why do you do the postporn project? This project is long overdue. Why had nobody thought about this revolutionary idea before?! Not even me! I haven't the guts to act in front of the camera but at least I want to do something useful behind it. Everyone knows how important good food is! – The first step to so many nice experiences.
Coco Mayday (Catering)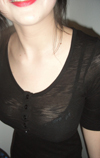 Who are you? Right hand of the passionate kitchen dictator.
Why do you do the postporn project? Because otherwise life is boring, plus: I like to spend time with good porn.